KOSMOS LAB'23: ATTENTION!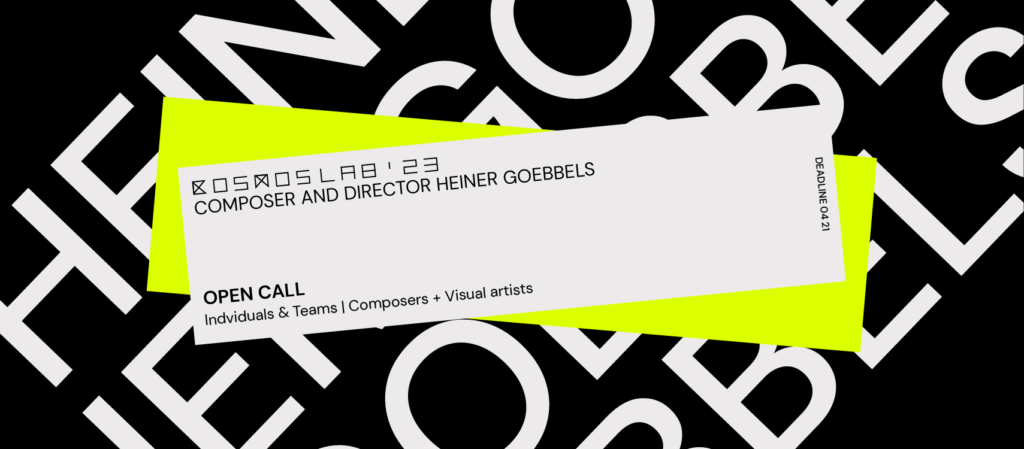 Attention: diffuse, distracted, distributed, selective, external, internal, mental, sensory, perceptual, visual, auditory, tactile, interoceptive, motor, emotional, intellectual, willful, involuntary, spontaneous…
Attention, it is the specific organization of the psyche, which determines the perception of material and ideal objects, the diversion of consciousness to them, the concentration. During this process, the brain directs the resources of information processing in order to distinguish at that moment the things that are important for the psyche and the body from the unimportant ones. The focus began to be intensively studied in the late 19th and early 20th centuries and with the development of ergonomics, engineering and cognitive psychology after the Second World War.
Attention becomes one of the problems in the information age, when our reach has become enormous and is still increasing. Advertisements, social networks, news, messages from friends, acquaintances, co-workers and strangers, scams, spam and the constantly rising anxiety about the global and local economic, political, social or ecological challenges of the world – how to calm the mind, concentrate, mobilize our strength in order to be able to change the existing reality and not succumb to anxiety? How does this affect our solutions? Creativity? Relationships with each other? What is attention, what challenges does it face and how to manage it?
KOSMOS LAB invites individual composers, sound artists, sculptors, visual artists and their creative teams to study the theme of attention in the format of sound sculpture.
Sound sculpture is an intermediali temporally based art form in which a sculpture or any physical object creates sound or vice versa – sound is manipulated in such a way that in the imagination of the viewer he creates a sculptural form, mass or other physical dimension. Artists of sound sculpture are usually creators or composers of visual art.
During the workshop, prof. Heiner Goebbels, a German composer and director, one of the most important european creators of the contemporary music and theater scene, will interact with the authors of the selected ideas. On the topic of attention and creativity, the lecture will be given by philosopher, writer, translator, film screenwriter, professor of the Institute of Philosophy of Vilnius University and scientist prof. dr. Christopher Sabolius, a philosopher of the Institute of Technology in Massachusetts. Workshop creative mentor and musical technology consultant sound artist, lecturer at the Composition Department of the Lithuanian Academy of Music and Theatre, head of the Center for the Study of Music Innovations assoc. prof. Mantautas Krukauskas. Technical and visual solutions will be discovered by production mentors, interactive technology engineer, metallurgist, 3D designer Deividas Dzikevičius.
Applications from both individual developers and creative teams are welcome.
The workshop will take place from 3 May to 13 May
The workshop includes a joint lecture by Prof. Heiner Goebbels and an individual meeting with all the teams/ creators to discuss the idea of the sound sculpture presented by them; lecture by the philosopher prof. dr. Christopher Sabolius on the topic of the workshop; work with mentors assoc. prof. Mantautas Krukauskas and Deividas Dzikevičius in the development of the idea; production of sound sculpture, installation and public presentation in the Tsekh Vilnius gallery. At the end of the workshop, a discussion of the creative results with the composer and director Prof. Heiner Goebbels will take place.  
Each selected idea will be provided with the necessary budget for the implementation of the idea, production, recording of music, installation and presentation in the gallery space.
All works after the workshop go to their creators, and KOSMOS THEATRE does not express any rights to the further development of the copyright works.
Brief biographies of workshop mentors and lecturers:
Prof. Heiner Goebbels is a German composer and director, one of the most important creators of the European contemporary music and theatrical scene. Currently, his compositions for ensembles and large orchestras published by Ricordi Berlin are performed around the world, as well as several works of his musical theater and staged concerts, mainly produced by Théâtre Vidy Lausanne, Ensemble Modern and the international arts festival RUHRTRIENNALE. He has created many different audio and video installations, theatrical concerts and contemporary musical theatre performances. For almost 20 years he worked as a professor at the Institute of Applied Theatre Studies at the Justus Liebig University of Giessen (1999-2018), and from 2006 to 2018 he was president of the Hesse Theatre Academy . 2012-2014 Artistic Director of the International Arts Festival RUHRTRIENNALE. In 2012, Heiner Goebbels became the laurel of the world's largest theater award, the International Ibsen Prize, for "innovative work".
Assoc. Prof. Mantautas Krukauskas is a composer and sound artist, lecturer at the Composition Department of the Lithuanian Academy of Music and Theatre, head of the Music Innovations Study Center. His works – chamber music, electroacoustic and audiovisual compositions, sound art works, music for theater – have been performed in Lithuania, Austria, Germany, France, the USA, Canada and other countries. M. Krukauskas is also an active organizer and participant of international artistic research and educational projects. His interests include interdisciplinarity, creativity, modern technology, and synergy between different aesthetic and cultural points of view. Since 2013, he has been actively working in the field of spatial music and sound, and since 2019 he has joined the Jazz Academy collective as a visiting lecturer.
Prof. dr. Christopher Sabolius is a Lithuanian philosopher, writer, translator, film screenwriter, professor at the Institute of Philosophy of Vilnius University and scientist of the Massachusetts Institute of Technology. She graduated from Vilnius University with a bachelor's and master's degree in classical philology, and in 2008 she defended her thesis in philosophy at VU. 2010-2011 Fulbright program internship at The State University of New York. Since 2018, he has been a scientist at the Massachusetts Institute of Technology (USA). Sabolius' research focuses on the themes of imagination and creativity. He created film scripts for the films "Invisible" and "The Gambler" (co-author Ignas Jonynas). She has published a book of 98 cases of creativity "The Man Who Knew Everything" (co-author Tomas Ramanauskas) and the novel "Bad Book" (2006, Vilnius, Tyto Alba). In 2004, he wrote the play "Chimera" and became the winner of the competition of young playwrights "We are looking for a Lithuanian Shakespeare". Areas of research: Modern continental philosophy, aesthetics, philosophy of art, problems of imagination and creativity, Anthropocene and environmental problems, theories of education, modern realisms and materialisms, theories of visuality, philosophy of cinema
Deividas Dzikevičius – engineer of interactive technological solutions, metallurgist, 3D designer. She graduated from Vilnius College with a bachelor's degree in electronic engineering. Areas of activity: electronics, robotics, metallurgy, material processing with manual vertical /horizontal milling, turning and CNC milling on machine tools. David manufactures complex mechanical systems incorporating 3D design abilities, is engaged in robotics, sensor installation, CNC machine tools and 3D printer work. During his career, David has produced everything from realistic movie scenery or miniaturs to giant interactive installations. Since interactivity in David's work is repeated very often, David has developed his own production control system into which by connecting any sensor (touch, human detection, weight calculation) to control music, control LED lighting, motors and other devices.


KOSMOS LAB is a visual theatre laboratory dedicated to the professional development of the younger generation of theatre artists, which is taking place for the fifth year in a row, during which the participants' professional tools for the development of visual theatre in Lithuania are practically improved with lecturers from abroad and Lithuania. More than 80 Lithuanian theatre professionals, who have learned from such world-famous and Lithuanian well-known creators as Duda Paiva (Brazil-Netherlands), Matteo Spiazzi (Italy), Adrian Schvarzstein (Spain), Yaron Abulafia (Israel), Maksim Isaev (Russia), Žilvinas Vingelis, Rimas Sakalauskas, Mikas Žukauskas, Goda Žukauskaitė, Marija Baranauskaitė and others, have been raising their mastery in the workshop. 
Artistic director Žilvinas Vingelis
Producer Darius Vizbaras
Artist Dovilė Gecaitė